I developed a colorful visual language that conveyed Creativity Explored's big heart and joyful spirit, highlighting its exuberant, multidisciplinary artwork and its diverse studio artists and staff.
Over a period of 9 years, I managed multiple website iterations guided by in-person user research and testing. Integrated event calendars, studio blogs, and social media and email marketing initiatives helped Creativity Explored connect with and expand its devoted community of art lovers, both near and far.
I worked with Creativity Explored's in-house team to develop their highly successful artwork licensing program to support the long-term sustainability of the organization.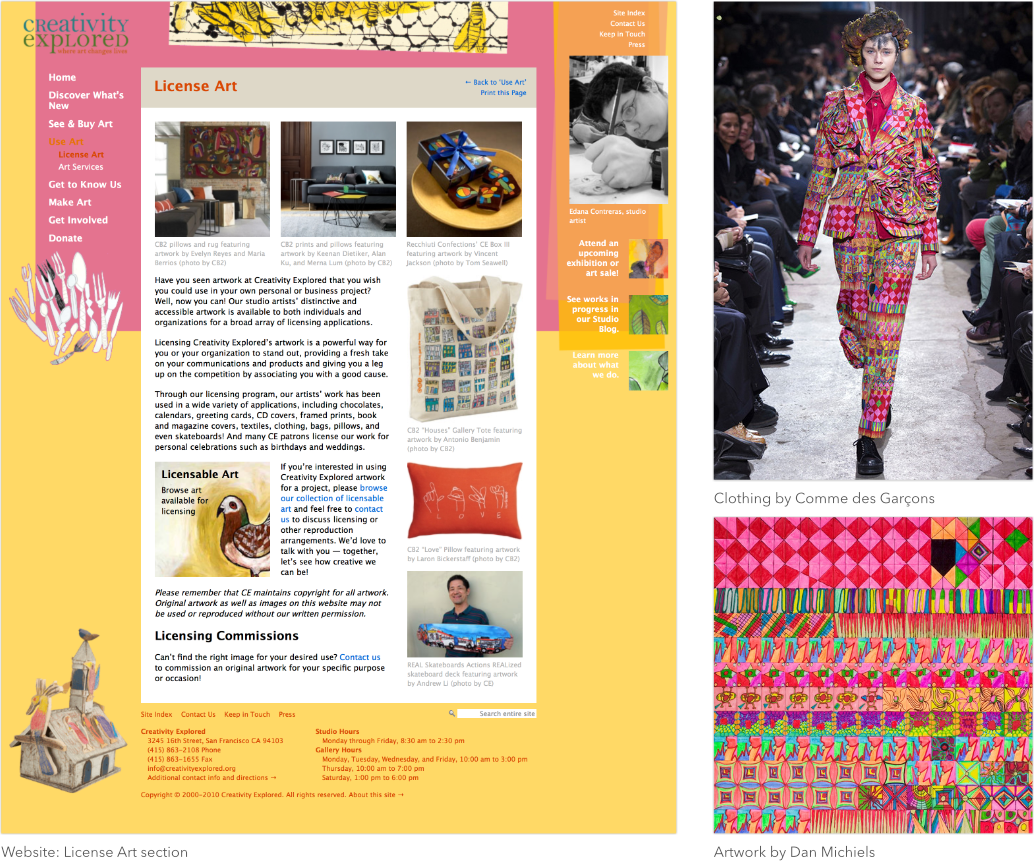 I created the layout and design of Michael Bernard Loggins' Fears of Your Life hardcover book, which was featured on NPR's This American Life, excerpted in Harper's Magazine and The Oprah Magazine, and adapted for the stage.